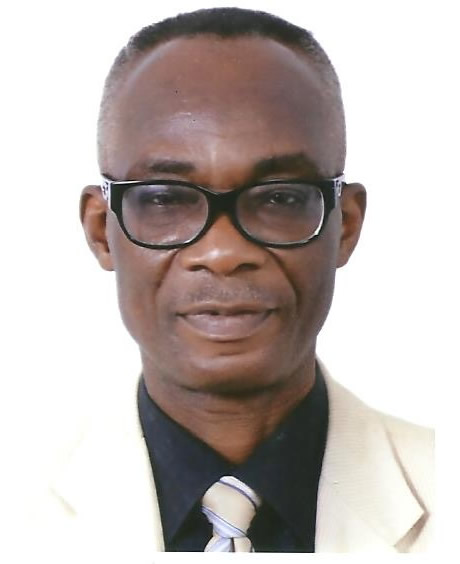 Prince Jamiu Adio Saka
Non-Executive Director
Prince Jamiu Adio Saka was born on the Lagos Island in March 1951 to Prince Bello Saka-Elemuren and Alhaja Nimotalai Olufeso both of Ikorodu, Lagos State. He had his elementary education at St. Patrick's Primary School, Idumagbo Lagos between 1958 and 1965 and secondary education at Anglican Grammar School, Gbongan, Osun State (1966 – 1967) and Ahmadiyya College, Agege (1967 – 1970).
Thereafter, he proceeded to Canada where he was trained as a technician certified welder. He worked as a Fitter Welder with Massey Ferguson Industries in Toronto. Between 1974 and 1977 he bagged a Bachelor of Arts (Economics) and a Bachelor of Commerce degree (with Honours in Business
Administration) from University of Windsor, Ontario, Canada. He obtained a Diploma in Personnel/Industrial Relations and was awarded an Associate status by the Association of Personnel and Industrial Relations (Canada) also in 1977.
His insurance career started in 1980 with Prudential Insurance of America. Prince Saka is a Member of the Institute of Chartered Life Underwriter, Canada. He is also a Chartered Financial Planner and an Associate Member of the Chartered Institute of Administration. He is a Fellow of the Institute of Directors and a Fellow Member of the Chartered Institute of Taxation in Nigeria. He was at various times a Financial Consultant, Personal Financial Planner and Sales Manager.
Jamiu Adio Saka left Canada as Sales Manager with Prudential Insurance of America in 1986 for a management position with Crusader Insurance (Nigeria) Plc now Custodian & Allied Insurance Ltd. In 1993, he was promoted to the position of General Manager/Director of the company. Prince Saka was served as a member of the Lagos State Board of Internal Revenue.
His knowledge spans into various fields – Engineering to Finance, Law to Liberal Arts. He also has a Master's Degree in International Law and Diplomacy (1992) LLB (2004) both from the University of Lagos and BL (2005) from the Nigerian Law School, Abuja.
Prince Saka belongs to sizeable number of Social Clubs and Community Development Organisations including Ikorodu Division Resource Development Group where he was once the Chairman, a past Chairman and Trustee of the Ikorodu Forum which he initiated as a non-political pressure group, a past President and Vice President and past Trustee of Oriwu Club Ikorodu and a member of the following other associations : Island Club, Ikoyi Club 1938, World Taekwando Association, to mention a few. He had won many awards and had taken up appointments in diverse fields.
He was also a member of 66/70 Set of Ahmadiyya College Old Boys Association, Past Vice President, Anwar-ul-Islam College, Agege Old Students Association and a Member and Former Secretary of Shooting Star of Islam 1942.
Married to Alhaja Lutifat Ibironke, he is blessed with children.
He joined the Board of Lasaco Assurance Plc on the 9th September, 2020.